When selling a home, so much relies on first impressions. According to research, 76% of home buyers say that first impressions are everything. With numbers like that, it's clear that property styling has a huge role to play in selling your property. More importantly, selling at or above your desired price! We want to help people achieve the best property styling Brisbane has to offer. Here's some handy tips to get your home ready to make a killer first impression.
Stylish Rooms, Clutter-Free
There's an art to property styling, and it's not just about moving your furniture around a bit. The key word is 'styling', because you want your home to look stylish and liveable. Buyers need to be able to picture themselves relaxing and living their best life in your (hopefully soon to be their) home.
You can do this, firstly by ensuring your furniture is in a good state. Most people who are selling a home don't have brand new furniture, and that's where property styling comes in. Shift out your tired furniture and replace it with some hired staging furniture to give your rooms a stylish feel.
You also want to be wary of clutter. Some classy, modern decorative pieces are fine and actually add to the feel of a room, but make sure the room feels as spacious as possible. Rooms always feel bigger when people have plenty of room to move through them.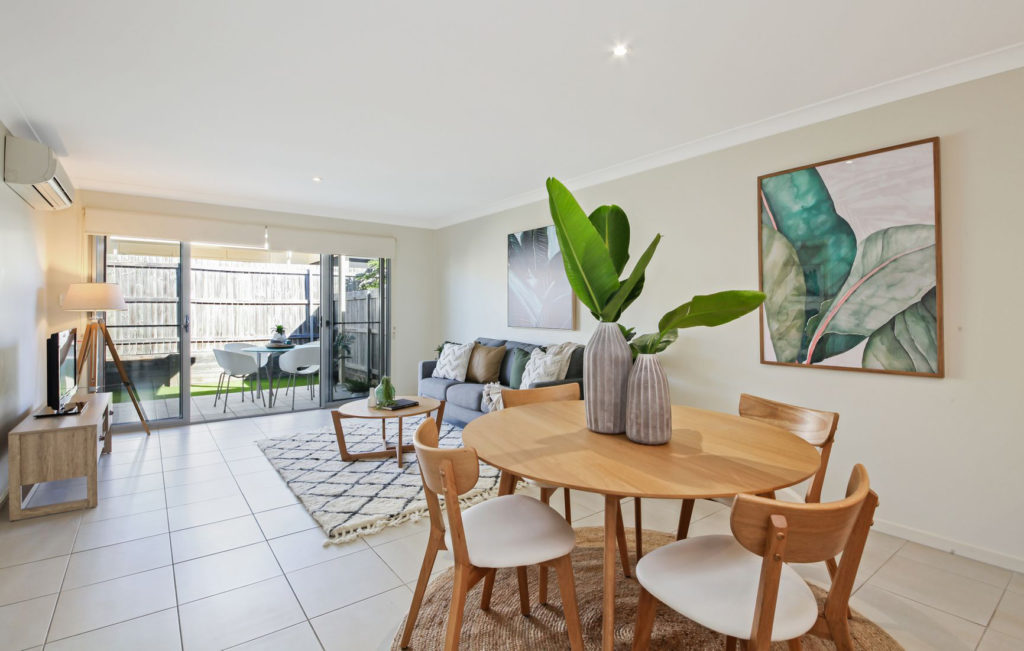 Focus on Major Living Areas
If you've ever viewed a home yourself, you'll probably recognise this pattern. Depending on the home's layout, you likely spend a lot of time checking out the living areas such as the lounge room, dining room, and also the kitchen and outdoor areas. When it comes time to check the bedrooms, you probably only take a quick peek through the doorway. If the size looks ok, that's usually all you want to know.
This is why it's so important to put some extra effort into the main living areas. Home viewers will spend most of their time there, so that's where your property styling should really pack a punch.
Consider Your Target Market
Most people have a good idea of who is likely to buy their house, and it usually depends on the age, condition and location of your property. You would know whether your home is aimed more towards first-home buyers, young professionals, larger families or people looking to downsize.
Whoever your market is, the best Brisbane property styling will create the right feel and ambience for those most likely to buy your home.
Harness the Light for Brisbane Property Styling
We don't need to tell you why Queensland is known as the Sunshine State. We're fortunate here in Brisbane that the weather is usually fantastic, and you can put that to good use when styling your property. Ensure your rooms are bathed in natural light to give your home plenty of warmth. Use this to your advantage, and get those curtains and blinds open. Don't forget to ask your agent to try showing your home at the time of day where your living areas get the most sun.
Expert Help from Refresh Property Styling
Need help styling your home for sale? Refresh Property Styling is here to help. Whether you need impressive photos or an immaculate setting for viewings, we can show your property in the best