The Brisbane Real Estate's Guide to Property Styling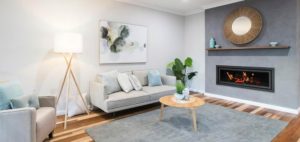 We'll cut to the chase. If you're a real estate agent, you should really be doing all you can to encourage your client to use property styling as a tried and true method for selling a property. The benefits of property styling are well known; from creating opportunities for amazing photography that attracts potential buyers and setting the mood to tap into buyers' emotions, to selling properties quickly and for more money. But it's not just the client that benefits from a property stylist, real estate agents do, too – quicker sales, bigger numbers and bigger commission (and you don't have to spend a cent.)
If you want to reap the benefits of a styled property, it's up to you to get your client excited about a styling makeover. But how can you do this?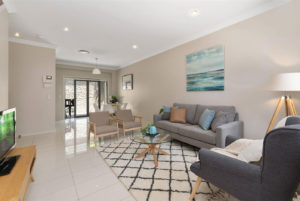 Clients want to see proof that property styling work. They want to see the dollar signs and the return they'll get on their styling investment. Get them excited about the potential created with professional property styling by sharing real results. Once you start selling styled properties, create case studies to share with your clients – the unstyled value, the amount invested in styling and the final property sale value.
For example, a large three bedroom inner city unit we styled had a price guide of $600,000 and sold in only seven days for $660,000, 17 times the amount invested in styling. Another great example is a 5 bedroom, 2 bathroom large family home we styled. It was on the market for 14 days and with a price guide of $1.25 million, it ended up selling for $1.34 million, an ROI of 12 times the amount spent on styling.
Click here to check out more of our case studies.
Which properties can benefit from home styling?
There are some properties that will truly benefit from an investment in a property stylist. These properties include:
• Light and bright homes filled with tatty furniture
• The worst house on the best street
• Homes with a mish-mash of décor
• Homes with too much clutter
• Homes filled with loads of personal items and personalisation
• Homes where the décor is outdated
• Homes where lots of minor repairs need to be made
• Homes that don't make the best use of space
• Homes with great features that aren't showcased
Just because you're a real estate agent, doesn't mean you're an interior design expert – that's our job. If you're not sure whether a home could benefit from a little TLC or not, just give Refresh Property Styling a call on 0467 197 550.