Welcome To Refresh Property Styling Brisbane
Capture the hearts of prospective buyers with Refresh Property Styling Brisbane. Home staging is the key to transforming a house into a dream home that buyers can't help falling in love with.
Don't let your property get lost in a crowded and competitive market. From staging vacant houses and apartments to casting an objective eye over a lived-inhome, our interior styling specialists know just how to make your property shine with property styling. Working with Brisbane home owners, developers and investors, we create beautiful, covetable interiors that not only look incredible in pictures but look amazing in person. Styling a house for sale allows your property to appeal to a wider audience of prospective buyers, leading to a faster sale and the best possible sale price.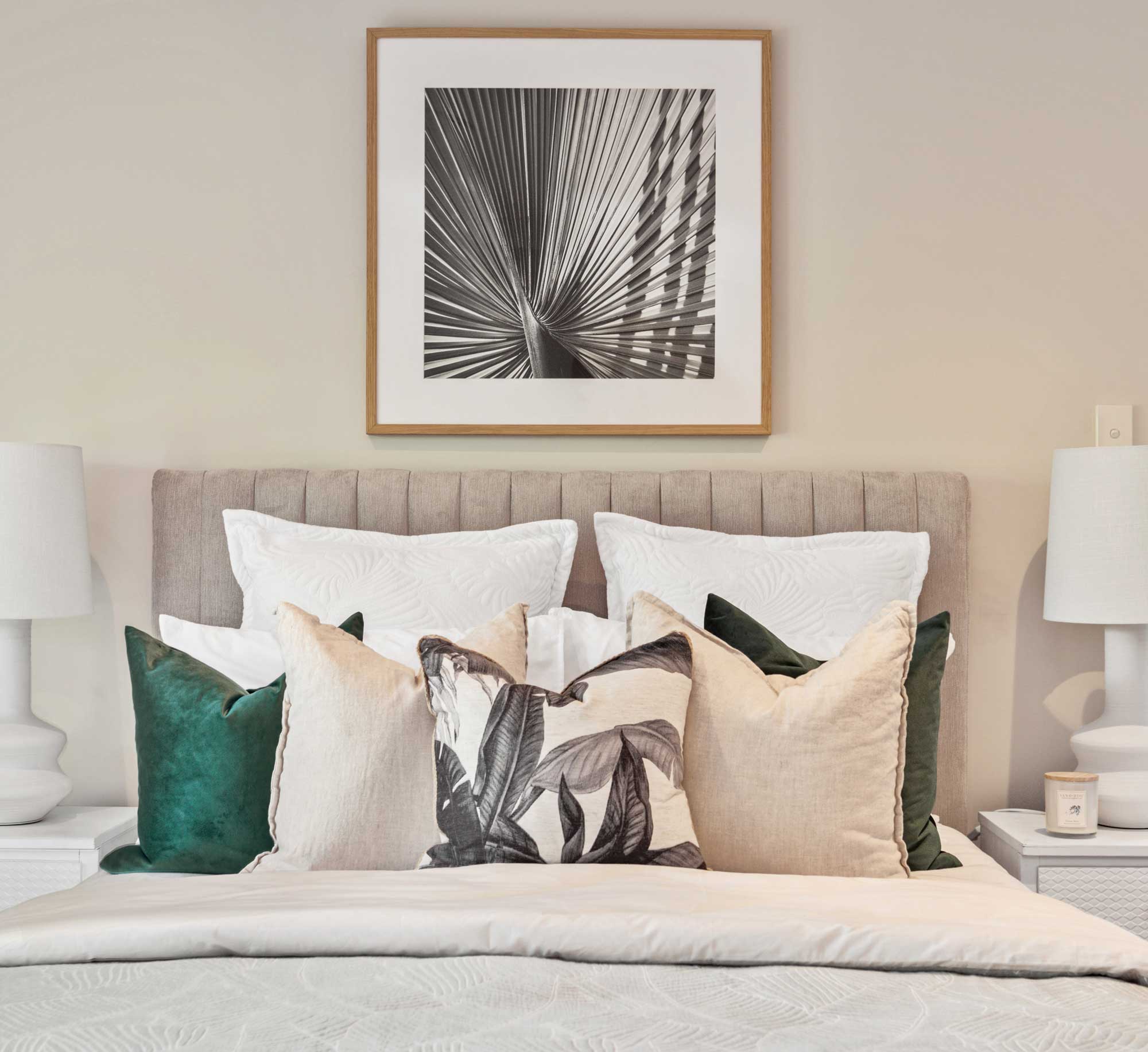 Styled to sell
You only get one chance to make a first impression. Meticulously implemented, professional presentation can increase the value of a property by up to 17%. This makes property styling vital to securing a successful sale.
A home sells when a buyer can't imagine living anywhere else, but creating this emotional response is not easy. With 20 years of industry experience coupled with an eye for exceptional aesthetic appeal, Refresh Property Styling Brisbane will maximise the selling potential of your property. Our beautiful home styling takes your property to the next level, inspiring genuine buyer engagement and getting your property sold faster, at a better price.
Once your property is in its best shape ever, we then use clever, on-trend styling to help sell your home faster and for a higher price. We furnish and style your home to appeal to the broadest range of potential buyers, complementing the style and age of the property and showcasing the lifestyle potential. Refresh Property Styling creates interiors that evoke an emotional response with your prospective buyers as soon as they walk through the front door.
Trust Refresh Property Styling to put style and soul into your vacant property. The right furnishings, lighting, greenery and décor breathe vital life into empty rooms, transforming them into aspirational spaces that prospective buyers dream of living in. With a luxe styling aesthetic and access to Brisbane's largest art collection, we specialise in truly unforgettable home staging.
Contact us to arrange a property styling consultation for your Brisbane investment today on 0467 197 550